THE ATTICO
Graphic Design

2022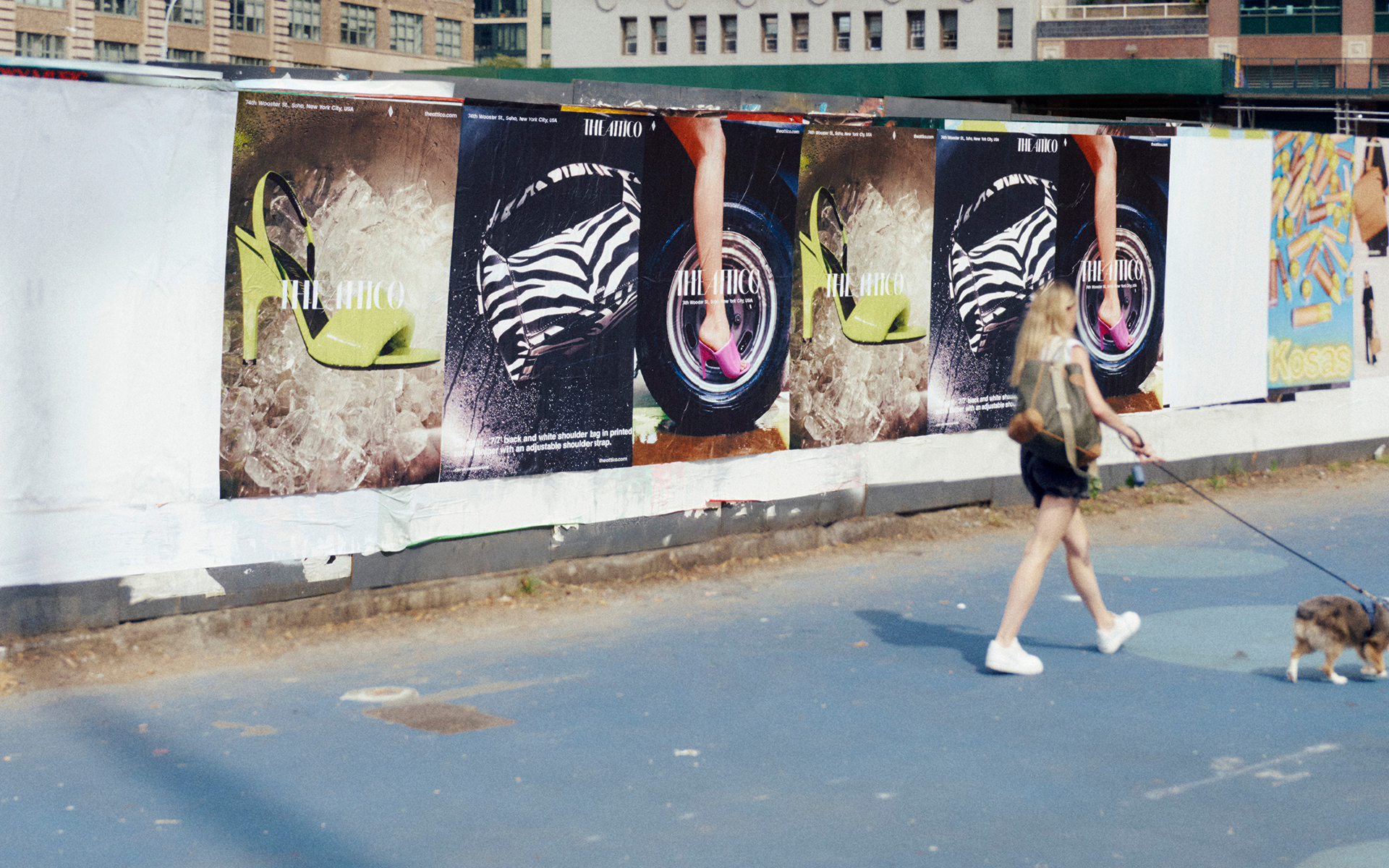 Role: Graphic Design
Art Direction: Louis Burguet
Location: New York, United States

THE ATTICO is a global fashion label from Italy. For the opening of THE ATTICO's first New York shop, I designed three different guerrilla posters and billboard advertisements. Under the art direction of French agency Louis Burguet Studio, the work was produced with attention to proportion down to the millimetre.